It wasn't really supposed for the New Year, but I've had plenty of free time on my hands during the holiday break, so here it is already: a brand new version of my blog
Continue reading…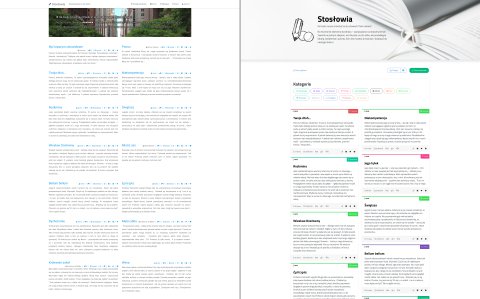 There is a website I've created many years ago, Stosłowia (Polish only), which collects stories of up to a hundred words. It never got any users, but I didn't really care to promote it in any way either.
Last week I've decided to rewrite it from scratch, because so many things were wrong about it – from an ancient backend in plain PHP with hardcoded credentials and no separation of concerns, to login with Facebook (and only Facebook) that stopped working... Now it's a fresh Symfony 4.1 with Encore with some new features (like automatic screenshot generation, seen for instance on Twitter).
But what I'd like to show you, is how a couple of pretty small design changes have made the whole website way nicer visually (IMHO).
Continue reading…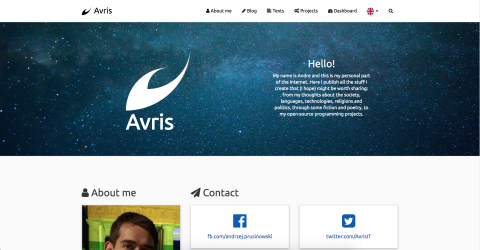 Finally. I got to work and rewrote the code of my sweet blog. Brand new design, new framework, Micrus, better support for language versions, a couple of new features in the admin panel, ditching custom comments for the awesomeness of Disqus, ditching TinyMCE for the beauty and simplicity of Markdown. It was a lot of work, but it was definitely worth it!
Hope you like it! :)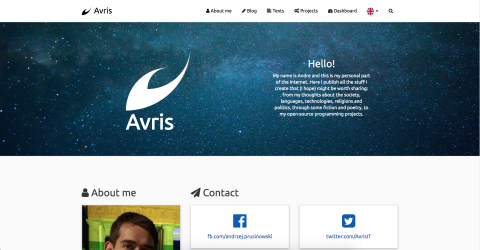 Wreszcie. Wziąłem się do roboty i przepisałem od zera kod mojego blogaska. Zupełnie nowy design, nowy framework, Micrus, lepsze wsparcie dla wersji językowych, parę nowych ficzerów w panelu administracyjnym, rzucenie własnego systemu komentarzy na rzecz zajebistości Disqusa, rzucenie TinyMCE dla piękna i prostoty Markdownu. Zajęło to sporo pracy, ale zdecydowanie było warto!
Mam nadzieję, że się spodoba! :)