Finally. I got to work and rewrote the code of my sweet blog. Brand new design, new framework, Micrus, better support for language versions, a couple of new features in the admin panel, ditching custom comments for the awesomeness of Disqus, ditching TinyMCE for the beauty and simplicity of Markdown. It was a lot of work, but it was definitely worth it!
Hope you like it! :)
Wreszcie. Wziąłem się do roboty i przepisałem od zera kod mojego blogaska. Zupełnie nowy design, nowy framework, Micrus, lepsze wsparcie dla wersji językowych, parę nowych ficzerów w panelu administracyjnym, rzucenie własnego systemu komentarzy na rzecz zajebistości Disqusa, rzucenie TinyMCE dla piękna i prostoty Markdownu. Zajęło to sporo pracy, ale zdecydowanie było warto!
Mam nadzieję, że się spodoba! :)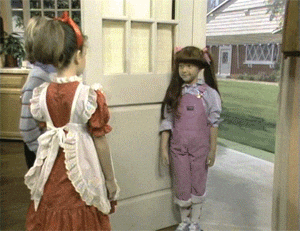 Dawno temu pisałem tego bloga anonimowo i pod innym adresem. Nie byłem wtedy wyoutowany (ani jako gej, ani jako ateista), natomiast byłem całkowicie zależny od rodziców. Czyjś zbyt długi język mógł mi naprawdę nieprzyjemnie namieszać w życiu.
Continue reading…
(~2 min read)